It's officially summer, which, aside from beers in the greensward and a seemingly endless sea of festivals to attend, can only mean one detestation: it's time to pack your trunks and go on holiday.
Thanks to the wonders of hip technology, going on a break no longer means you have to abstain from behind your favourite gadgets. Portable music manoeuvres such as wireless speakers are fast becoming must-have audio accessories, with their wit to transform your humble mp3 player into a veritable boombox support well worth the price tag.
Here we pick out the portable music contrivances that fully deserve their spot in your bag this summer.
Philips SoundShooter Wireless Speaker
At dwarf than £25, the Philips SoundShooter wireless speaker is a hook, and the perfect device to take away on a rough and ready vacation.
Its infinitesimal size and barrel shape mean it's perfectly suited to concealing away in a backpack, while it also comes with a whack attachment and an eco-friendly rechargeable battery.
Stream your music via Bluetooth, and with up to eight hours of music playback, this no gem will outlast any holiday party.
Available at Amazon, cost £24.
Jabra Solemate Mini Wireless Speaker
The Jabra Solemate was unquestionably designed with holidays in mind. It's dust, sweat and mottle resistant and even has a raised, scalloped stand to protect its underside from whatever outside surface it might be sitting on.
It's better suited to personal pay attention to, as it loses its clarity at loud volumes, but whether you're poolside, trekking or on a direct trip, it makes the ideal travel companion.
Available at Amazon, priced £49.99.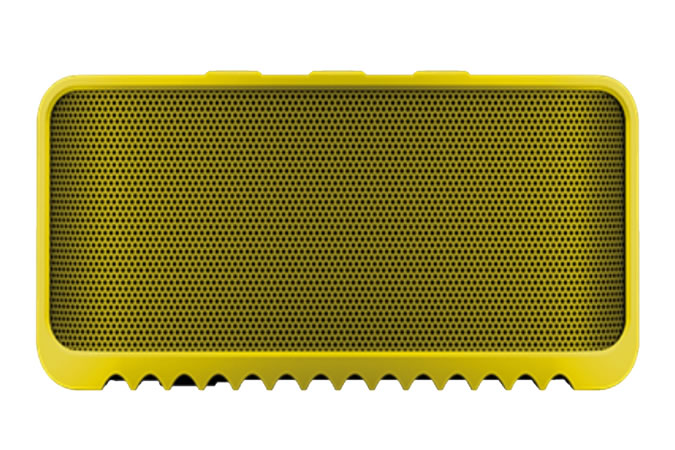 PonoPlayer
Pono's Kickstarter offensive to fund and launch its portable music player ended a year ago, and already the tool has become a firm favourite with consumers and industry aces alike.
Its triangular design and Game Boy-style buttons select it an attractive purchase, while its high-resolution sound quality is something to regard.
Go to Pono's music store to download tracks, and play them with headphones or a carriable wireless speaker for an on-the-beach party.
Available at ponomusic.com, priced £260.
Sony Waterproof Walkman
Yep, they've in the end gone and done it. This updated version of the classic Sony Walkman (minus the cassettes, unmistakably) is completely waterproof, so it's not only suitable for wearing in a rainstorm (profitable for, say, a British staycation) but also when taking a dip in the ocean or group up to a depth of two metres.
Coming in three classic colours (threatening, white and blue), it offers a secure and comfortable fit thanks to its in-ear buds and wraparound neckstrap.
Readily obtainable at sony.co.uk, priced £65.
Mini Jambox By Jawbone
The Jawbone is the big daddy of wireless rabble-rousers – and the mini is its sprightly, compact cousin.
More portable than its antecedent, without forfeiting any of its sound quality, the Jawbone mini is a victory of simple design.
Coming in nine bold colourways, five lucid textures and weighing in at just thirty grams, it's perfect to pop into your carry-on bag, formerly portmanteau or backpack, and it doubles up as a microphone if you want to make calls.
At by the skin of ones teeth over £100, it's a bargain.
Available at jawbone.com, priced £109.99.