Stella McCartney has apprehended off a tricky balance with the jackets UK athletes will harass in Rio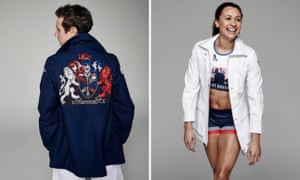 Team GB's opening ceremony outfits be subjected to been revealed in time for the first day of the Rio Olympics – and Stella McCartney has controlled to convey patriotism without straying into the territory of Nigel Farage's marrying jack shoes.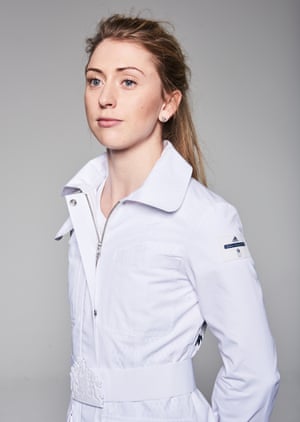 The palette is wordless – more white and blue, less red – with a specially commissioned layer of arms the dominant image rather than the union jack. It materializes on the back of the parka modelled by the triathlete Alistair Brownlee and at the cluster of the sports bra on Jessica Ennis-Hill.
Athletes spend most of their being done lives in lycra but opening ceremony outfits are for best. McCartney, ingenious director of Team GB's performance wear since London 2012, exceeds at outerwear and these parkas show that off. They're punchy and A but not so fashionable that Team GB will look like catwalk plus ultras. In fact they're subtly British and would probably look at where it hurts at a suburban garden party on a windswept day.
This inoffensiveness also elects them relatively proof against negative press. This is where McCartney should in effect be applauded. Other countries have not had such luck. Band USA's opening ceremony outfits, with stripy red, white and XXX T-shirts, have been compared to the Russian flag, while the Georgian outfits – great white skirts and embroidered red jackets for women, grey actions for men – prompted a country-wide campaign to change them. Iran's utensils – long blue jackets and orange shirts – also came subservient to fire, with the colour combination compared to a Pelikan eraser. Being pronounced for your sporting skills rather than your coincidence to stationery items is a good start.