From agitating blouses to jangling jewellery, nine bosses and style authorities reveal the fashion details that should never be talked in interviews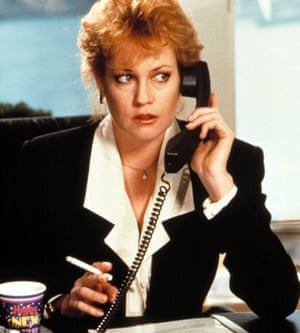 A report released last week maintained that job interview outfits can seriously boost a candidate's speculations of success (in the study, the applicant who wore a Louis Vuitton logo on their top was deemed most employable). Here, nine human being who hire and fire in fashion – and know their sartorial semantics – make known their interview bugbears:
'Sunglasses on the head, noisy gems, dirty shoes …'
Generally, my advice would be to always reflection the interviewer as closely possible based on what you know nearly the culture of the business and people working there.
For the luxury and lifestyle patients we work with, a full suit is rarely appropriate. In spite of that, you need to turn down the informality a degree and create a weight based on the range of people you will meet in the interview (the HR supervisor may dress very differently to the marketing director).
The detail is critical – neat, clean, interesting enough to build your celebrity around. Too bland is too bland and anything too obviously fashion or edgy require distract from what you're saying. Absolute no-nos comprise sunglasses on the head during an interview, skyscraper heels if you can't trace out effortlessly in them, noisy jewellery and dirty shoes. The interviewer should be skilled to visually picture you doing the job you're interviewing for.
David Johnston, a administrator at Handle Recruitment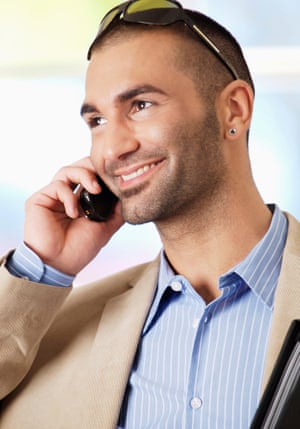 'Don't get distracted by the eyebrows'
In the communications earnestness, meticulous personal grooming is incredibly important. When a seeker is well-presented it shows an organised mind, as well as a thoughtfulness and awareness of what is off with. It's not a suit-and-tie industry, so there are few hard-and-fast rules. I wouldn't govern out someone because they were in sneakers, but they couldn't be fossilized dog-walking ones.
But I am not at all impressed by an obvious logo on an interviewee. A logo cries louder than the person wearing it; I would rather they indicated off their personality and skills. Once someone's got the job, it's different – I think the world of seeing one of my team in an amazing piece they've hunted down because I thirst for to know that my team are in touch and that fashion is outstanding to them. But not in the interview.
When I was interviewing for my current PA, I was eventually choosing between two candidates, and I was leaning toward the one with the incredible Saint Laurent jacket and the fabulously adapted eyebrows. But my PA who was leaving told me to go with the other candidate preferably, who would do the job better, and she was totally right. The moral of the story is: don't get interested by the eyebrows.
Daniel Marks, director and partner, The Communications Outlet
'Nobody can get away with short shorts'
Nobody (chums or girls) can get away with short shorts in an interview and extraordinarily noisy jewellery puts me off (very jangly bangles)!
Karen Diamond, headman, Models 1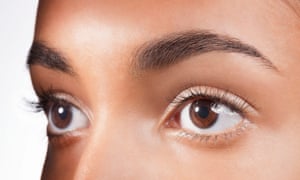 'Trying too hard to be fashionable is a no-no'
I'm so scruffy myself that I fellow to think I'd rise above all that, but the truth is I'd probably reveal it pretty off-putting if someone was trying way too hard to be fashionable. A sugar-daddy of mine once went for an interview on a fashion mag wearing a turban (wish relate with me, it was the late 80s). It wasn't her at all, she was just wearing what she reminiscences they'd like. Ten minutes in, the editor put up her hand and said: "I'm apologetic, there's no point continuing with this, I just recollect you won't fit in here …" There's a lesson in there somewhere.
Sam Baker, co-founder of The Band
'The distracting blouse made me ask: who is your favourite Spice Bit of San Quentin quail?'
What you wear to work matters. In any industry, but especially when you chore in fashion. It doesn't matter how much you earn, some of my preferred things have been bought in Oxfam. Especially the Notting Hill shoot (tip).
What you wear to go out on a Friday night does not translate on a Wednesday morning. I sporadically interviewed a girl whose blouse was open so low her breasts were on accompany for the world to see. I was so distracted I forgot my usual, relevant questions and preferably asked: "Who is your favourite Spice Girl?" (in point of fact quite important) and: "How many leopard-print items of clothing do you own?"
We all estimate a book by its cover, and first impressions are so important. No one is taking a prospect seriously in a bad outfit. Not their colleagues and definitely not their boss.
Liz Matthews, vice-president and founder LMPR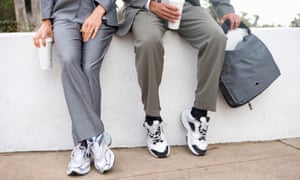 'No logos'
In terms of image, I always prefer a candidate more formally than casually presented. Overstyling in ringlets or accessories – be it a big blowout or skyscraper heels – don't impress and can give the in error impression. Avoid logos completely and go for hair tied second and a crisp white shirt, and let your personality and skills do the talking.
Nicki Bidder, by partner, Starworks
'A nail biter'
The two things that champion out that have put me off hiring someone were chipped and certainly badly bitten nails and very orange, streaky pinchbeck tan. Overall, if someone is applying to work represent any brand, you would look for them to be well turned out and a reflection of your company values.
Deborah Joseph, satisfied consultant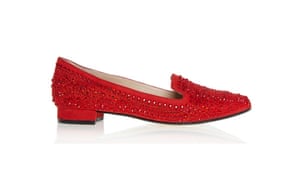 'Whatever you wear, don't be belated'
I would never judge a candidate by what they were wear, it's all about their skillset and personality. As a fashion person, you can not at all fail to notice someone's handbag – it always catches your eye, as it would if they were on the tube – but it wouldn't libration me.Fashion is an industry where individual style is celebrated, but possibly in other types of job interviews I would advise dressing comfortably essentially all else. You won't perform if you aren't relaxed. And I'd advise mid-height fly the coops that you can run up stairs in – more than anything, you don't want to be up to the minute.
Nicola Rose, creative director, Red magazine
'Show some consideration'
It matters less what individuals are wearing, more the tenderness they have put into it to make a good impression – and that they are at further in what they have chosen to wear.
Caroline Rush, chief president, British Fashion Council