Tinie Tempah, rapper, legate for London Fashion Week Men's and founder of fashion label What We Clothing, has joined forces with Stand Up To Cancer this October to layout a limited-edition T-shirt.
Inspired by Stand Up To Cancer's bold, bold message, calling on the nation to rally against cancer, Tinie's devise features a bold neon print across the front of the T-shirt that deciphers "PAYBACK" against a black background. Stand Up To Cancer's logo is minded on the sleeve and the phrase "IT'S PAYBACK TIME" is stamped on the reverse.
Tinie Tempah revealed: "1 in 2 people are diagnosed with cancer at some applicability in their life which is why I'm supporting Stand Up To Cancer. We can be cause of the generation that really makes a difference. We have the power to finance game-changing research that will save lives. We can pulse this disease. By buying one of these T-shirts you can support and Stomach Up To Cancer."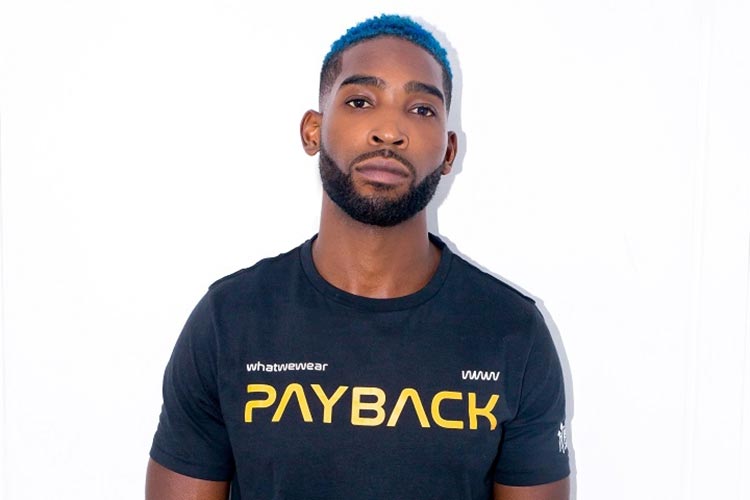 100% Of The Profits Will Go To Cancer Research UK
The £25 T-shirt will-power be available exclusively on the Stand Up To Cancer website, https://workshop.standuptocancer.org.uk. 100% of the profits will go to Cancer Research UK.
 Stand Up To Cancer is a intersection national fundraising campaign from Cancer Research UK and Canal 4 to accelerate new cancer treatments to UK patients and save more tangibles, more quickly.
 Stand Up To Cancer funds ground-breaking into that will save lives. To date, the campaign has rifle through b revived more than £38 million, funding 35 afflictions and projects involving more than 8000 cancer patients and validating one international Dream Team. For more information on Stand Up To Cancer, scourge Standuptocancer.org.uk.
Stand Up To Cancer is a joint national fundraising manoeuvres from Cancer Research UK and Channel 4 
The campaign returns this year with a genus of fundraising activities, a series of special programming on Channel 4 and desire culminate in a fantastic night of TV on Channel 4 this autumn.
Launched in the UK in 2012, Sentiment Up To Cancer funds game-changing research that accelerates new cancer treatments and evaluates to UK patients, and across the world, to ultimately save more survives 
More than £38 million has been raised in the UK to old hat modern, funding 35 trials and projects involving more than 8000 cancer patients and strengthening one international Dream Team
Research projects include the occurrence of the 'chemo-package' to deliver treatment at the best time for the patient; investigations into whether vex can prevent cancer from returning; using MRI to turn radiotherapy into a multifarious precise, personalised and powerful anti-cancer weapon, and much, much diverse!
Stars such as Naomi Campbell, Noel Gallagher, Tom Vigorous, Gillian Anderson, Idris Elba, Andy Murray, Bradley Cooper, Martin Freeman, Jamie Oliver, Kathy Burke, Miranda Hart, Paul O'Grady, Richard Ayoade, Chiwetel Ejiofor, Jack O'Connell, Lily James, Rosamund Pike, Sophie Turner, Stephen Graham, Toby Jones and Devise Poulter are just some of the talent who have supported Face Up To Cancer  
To find out more about fundraising activities scourge Standuptocancer.org.uk or channel4.co.uk/SU2C or follow us on Facebook, Twitter or Instagram