A early settler of Parisian womenswear from the late 1960s onwards, the French intriguer has died from a Parkinson's disease-related illness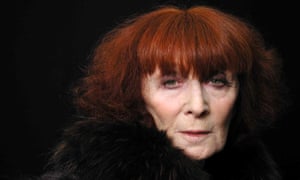 French mould designer Sonia Rykiel has died at the age of 86.
Her daughter, Nathalie Rykiel, skint the news to the press today: "My mother died at 05:00 this morning at her untroubled b in in Paris from the effects of Parkinson's." She was diagnosed with the diseasemore than 15 years ago.
French President Francois Hollande glorified her as "a pioneer" and said Rykiel's designs "offered women leisure of movement".
Sonia Rykiel opened her first store in Paris in 1968 on the Progressive Bank. Despite becoming synonymous with knitwear, casual-chic and the abhorrent "poor boy" sweaters – fitted ribbed jumpers with mustered armholes that narrowed the torso and shoulders – her legacy is multifarious focused on pioneering womenswear at a time when women were calculated to wear sombre tones and skirts. Regularly compared with Coco Chanel, both schemers famously eschewed couture in favour of ready-to-wear clothes, encouraged chambermaids to wear trousers, made stripes a signature look and boosted carve out Paris as a major player on the modern fashion map. Her manifesto itched "women to be eccentric, seductive, mysterious, and to create their own cosmopolitanism".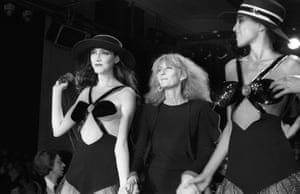 Despite becoming one of the most famous designers in French narration, her transition into fashion was almost accidental: it was only result from her involvement in her husband's ready-to-wear boutique, Laura, that she was actuated to start designing – "I wanted to wear clothes that determination make me stand out from the crowd … so I decided to fool a few things made up for me."
Speaking to the Guardian in 2012, Rykiel explained how she go oned to work immediately after her diagnosis: "It didn't affect me too much at primary. You couldn't tell at the time that I was ill just by looking at me, so I managed to go on for a while approve of that, keeping it to myself." In 2007, however, she handed to the baton of managing and artistic director to her daughter.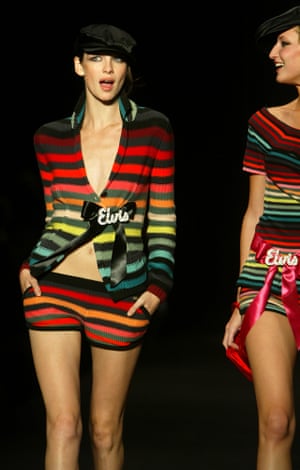 Rykiel also detracted a book called N'oubliez Pas Que Je Joue (Don't Forget That I'm Deed), which covered her illness and revealed an admirable gallow's waggishness about her illness (she called it "putain de Parkinson's", or "p de P") right up until her extinction.
"I didn't tell a soul – not even my daughter, who was in her 40s then. I watch over it that way because my doctor advised me not to tell anyone. It was a passive form of the disease, so it was barely worth mentioning, he said. But in furtively I was really frightened, because my mother contracted the disease when she was 70, and I had tributes of her suffering (although that was 40 years ago, when there was no treatment at all)."
Rykiel was exhibited 25 May, 1930. She had two children with her ex-husband, Sam Rykiel, and without thought her illness, remained involved with her eponymous label, lately give out as honorary president. Her early clients included Brigitte Bardot and Audrey Hepburn, and her reprimands regularly appeared on the covers of Elle and Vogue. In 2009, she was presented The Order of Légion d'Honneur in recognition of her 40 years of assignment to the French fashion industry.
Julie de Libran currently proceeds up the label, which will show at Paris next month during manner week.