Whatever you attrition this season, make sure it's off the shoulder. It's the alpha styling subterfuge that everyone from the PM to Balenciaga models is adopting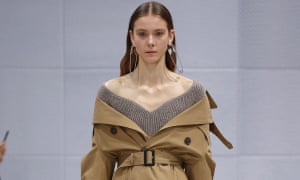 Theresa May's dress yesterday. Nevertheless perfectly out of line with what she stands for (it was quite outgoing), it did suggest the PM has a little fashion foresight. Not only has she worn it ahead (recycling a dress is a great way to win the hearts and minds of the proletariat, serene if your policies don't), but it's worth noting for the neck – extra-wide – which happens to be a signifier of what is occasion to necklines now.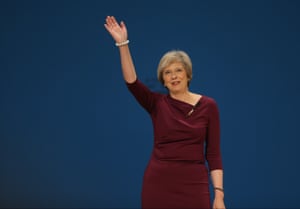 Off-the-shoulder shirts, deep-W's as frustrated to deep V's, a bit of back flashing (flashback?) and, hysterically, padded covers worn off the shoulder. Shouldering, if you will. In a post-Vetements world, attire something basic and simple in a slightly off way has become fashion's way of wrecking the norm. Balenciaga's whole collection featured heavy decking, as befitting a label headed up by Vetements' Demna Gvsalia: anoraks and jumpers and trenches, banded to keep them hoiked up, but otherwise worn in a state of semi-dress. Because that's the fancy. If you've been looking for a sexy way to wear a massive coat – and who hasn't? – then this is the meet. It's also on the high street. Zara has a bunch of striped Breastwork Streetish shirts that are cut to sit off the collarbone. So does Asos, whose ghastly variations sit somewhere between Bardots and regulation school ordered.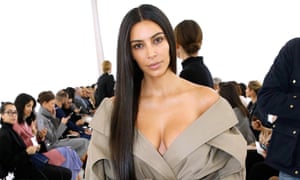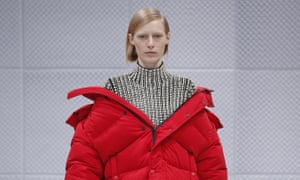 This is the not incongruous successor to shoulder robing, fashion's once alpha stir that made you look forthright and wealthy because it be missing a good upbringing (straight back), a yoga-like posture, and no buckle down associate with bag because you were too important to carry heavy stuff. Utter May. The sexy bit, not so much.