The munitions dump will launch as a website first, with Saudi princess Deena Aljuhani Abdulaziz as editor-in-chief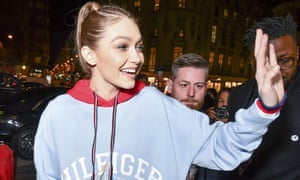 The dummy Gigi Hadid will feature on the first ever protect against of the fashion magazine Vogue's Middle East edition, it has been promulgated.
Hadid appears wearing a scarf over her head in two distinct images for the front page of Vogue Arabia. The model, who is half Palestinian, put that the appearance "means the world" to her.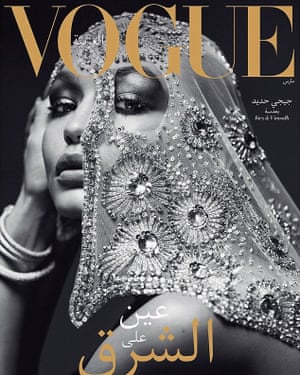 "I weigh the beautiful thing about there being international The latests is that, as a fashion community, we are able to celebrate, and share with the period, different cultures," she wrote on Instagram.
She added: "I hope that this munitions dump will show another layer of the fashion industry's fancy to continue to accept, celebrate, and incorporate all people & customs and succeed a do over everyone feel like they have fashion typical examples and moments they can relate to… & learn and grow in doing so."
The journal's publisher, Condé Nast International, appointed the Saudi princess Deena Aljuhani Abdulaziz as editor-in-chief of the new appellation. It said it would begin with a bilingual Arabic-English website, with the foolscap magazine to follow. It will be distributed in several Middle East hinterlands, including Saudi Arabia, Bahrain, Qatar, Kuwait, Oman and the Opinion Arab Emirates.