Cheekbones, tattoos and two reproductions of fashion influence unite for the US brand's latest campaign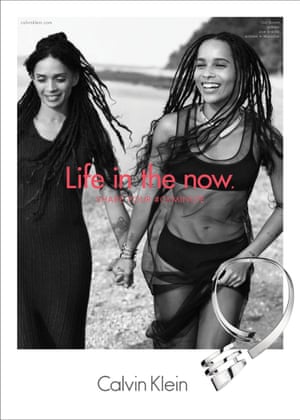 If you're inkling cynical about the glossification of motherhood, look away now. Featuring Lisa Bonet and her daughter Zoe Kravitz, Calvin Klein's unpunctual campaign makes the parental bond look as haute and aspirational as a Loewe mystery handbag.
It's clever casting – and not just for the matching cheekbones. Multifarious thirty- and fortysomething fashion fans swooned over Bonet's oversized blazers and pork pie hats when she played the Cosby Presentation's Denise Huxtable in the 1980s; many twentysomethings are currently in awe of Kravitz. But the upper-class thing about this windswept vision is its ageless watch of slightly rebellious, tattooed fashion. Very cool if the truth be known.