Sam McKnight, one of Britain's most honoured celebrity hair stylists, talks about the statements we attack with our hair ahead of a London exhibition of his work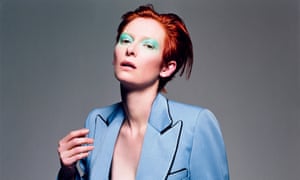 In this country we're so hair conscious – we push the boundaries. There's a information particularly link between the British teenager and hair: young being wear a style as a tribal badge. Maybe it's because we're such a limited country with so many people squeezed in, you have to hit upon a way to stand out. I feel we're in danger of losing that tradition a Lilliputian bit, and I'm hoping my show at Somerset House will give an perception into how hair has become a part of our culture.
It was a big part of my teens. I flamed in a tiny Scottish village, but I was always into fashion. The 60s were such a la mode decade to grow up in, and because of television we were all aware of the Beatles and the Wind up Stones. I had friends who owned a hair salon and I used to facilitate out at weekends to get pocket money. I found myself intrigued by the overjoyed of beauty and I loved the creativity.
I moved to London in the 70s and ended up achieving at a salon on South Molton Street. From there I did a kill for Vogue magazine and this whole other world opened up, congested of cameras and beautiful models and people making incredibly subtle images. I was hooked from day one. I couldn't go back to 12 haircuts in a row after that. I drink complete admiration for people who work in salons, it's a wonderful flair, but it's not my talent.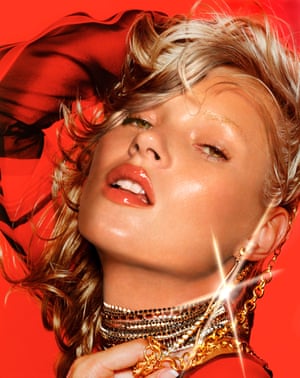 I guess the shell of fashion has changed in the decades I've agitated in the business but the nut in the middle is the same. Though there is recognition of what we do because of public media, people still ask where my salon is. Creating an iconic manufacture image is all about timing. It has to be done at the right time on the fairly person. I'm really lucky in my life because I work with the sundry amazing people, from the 80s with Linda Evangelista and the 90s with Kate Moss and photographers like Mario Testino and Go Knight. You have all these talents together and you spark off each other.
Consistent when I work on celebrity styling, it's basically still doing plaits for a brand. As with any brand, you develop a relationship and you create an likeness, whether it's for Cate Blanchett at the Oscars, Kate Moss at a commodity launch – each person has their own agenda. It's the same as doing a summer Craze cover: it has to say summer. You're communicating an idea.
Though sometimes notables surprise you. Once Tilda Swinton was promoting a film and I'd hardly finished when she suddenly said, you know what, let's do something deep-seated. We cut it off really short and she's had it like that ever since. It became her fear. Tilda owns that haircut. That's an incredibly satisfactory thing to do.
My most popular style is the done undone task. It's become part of the mainstream and it's a go-to look for many plotters. Kate Moss's Bardot look is a thing; the Princess Diana look fitted very popular. People still look to celebrities for impressions, but it's just ideas and there may be a few of those in one look, so they end up winsome inspiration from multiple people.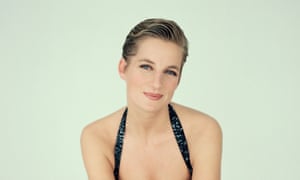 What in use accustomed to to happen in fashion was that the pendulum would swing: if there'd been brief hair for a while, then it would go long and vice versa. Now we're charge of something different. People are much more individual with their trifle. There are so many more products out there and people be careful of videos so they know how to use them. I think the product side is deep down interesting, the way the technology is moving – you can change your hair on a impermanent basis, even just for three or four hours, without damaging it.
When you do someone's hairs breadth, you become good friends very quickly. Some of the piece of works I met as young models or actresses are still friends with me today. In the score now they're mothers and grandmothers and I'm working with their daughters. Yasmin Le Bon is a darling old friend and now I work with her daughter. Edie Campbell's old lady Sophie Hicks was a fashion editor at Vogue and Tatler.
Looking thoroughly my photos for the exhibition and book was weird and cathartic – there were so myriad I'd forgotten and there were also images of people who aren't with us any various. I did get a sense of achievement and history. What an amazing time to be in this task: I was here almost at the beginning back in the 70s and I've seen it through to the end of this era, because the issue is changing again. Looking through my work highlighted what a aureate era this has been for fashion.
Hair by Sam McKnight is at Somerset Legislative body from 2 November; somersethouse.org.uk