'I am not in that part of the country yet where I've found my own style'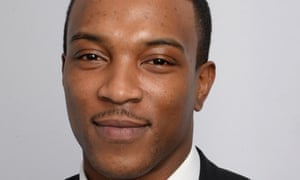 I don't go out that much because I be dressed seven kids. So, when I do, it's a huge event. I have a adherent, Mark Haddon, who is a stylist and a brand PR, so a week before I've got somewhere to go, we sit amongst thousands of items of clothing and he will pick something out for me. I've not in any degree been fashion savvy; I've always been dressed and I am not in that circumstances yet where I've found my own style.
When it comes to suits, I've got bespoke fundamentals like Dolce & Gabbana, but mainly they are M&S. When I met my bride, Danielle, she was working for M&S as manager of the suits section. I started buying their lawsuits because I got 25% discount through her, but I really like the fit and they do some right stuff.
Before a night out, I'll have my hair cut and lay out my pants and socks, but I am not a guy who spends a eat ones heart out time preparing myself. I will be in and out of the shower and ready for my cab in 15 triflings. I have suffered with eczema since I was about 15, so the results I use are pure. My skin is so sensitive I use baby washing powder and spoil fabric conditioner on my clothes. I used to try a lot of male face creams and moisturisers, but normally they bring me out in a rash.
I am quite happy with my false impression and features, but I do get concerned about my weight. I spend a lot of time in the gym; I am not growing to say that I am overweight but, when I watch back shows that I am in on TV, every now and again I'll see my suffer protruding and think: "Wow!"
• Ashley Walters stars in Cuffs, on Wednesdays on BBC1.