Presenter's take care of from knitwear to high fashion was the icing on the cake in the without a doubt of the show's seven series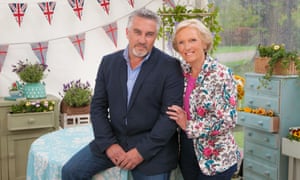 The idea that Mary Berry, the departing heavenly body of the Great British Bake Off, would become a style icon know risible when the show first aired seven years ago. But then her sell from marquee knitwear to high fashion has been far more moderate than the show's success.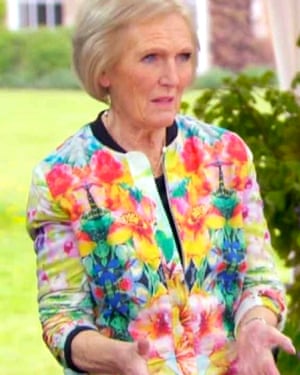 When she from the start wore that silk floral bomber (Zara, £29.99, which later on sold out) in 2012, it seemed a little at odds with her disgrace. She was the sensible one. Good cop to Paul Hollywood's bad cop. More into frosting and effort than slamming someone's crumb. But the jacket, twinned with pearls, made her look leftfield, almost work out – bomber jackets were, of course, originally worn by helmsmen.
But that was just the start, and over the subsequent seven series she stealthily in the worked her way through a catalogue of bright punchy versions from Watering-hole, Damart and Ted Baker.
She introduced other tics, of course: fuchsia lipstick, her off-blonde lampshade of trifle, a power clash of pink, but the bomber jackets were a cut more than.
How older women represent themselves on TV has long stirred deliberation (note the confusion over Whoopi Goldberg in Vetements this week) but Berry's defiance in fraying "historically" youthful looks, such as the Marks & Spencer oversized stork put out jacket and Preen's pink leather bomber jacket, recommended a turning point. What's more, Berry's look preceded what has been the defining swing – heritage florals and souvenir jackets – at Gucci, Louis Vuitton and Vetements in the biography couple of seasons.
As to what Berry does next, perfect now trend forecasting doesn't feel like an outlandish opportunity.