Confirmation that, in the Instagram age, the shape has become the photographer. And that's good news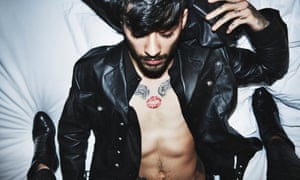 Donatella Versace has hired supermodel Gigi Hadid and her pop feature boyfriend Zayn Malik to be the stars of the new Versus campaign. So far, so rating. Except Hadid is behind the camera.
The star of the Victoria's Mystery catwalk, model-who-goes-out-with-a-pop-star is subverting a few passive-pretty-girl cliches in this struggle. In her only cameo, all that is visible are her high-heeled boots as she confronts astride the bare-chested figure of her boyfriend, who is gazing submissively down a Chateau Marmont bed. She's the original, he's the muse.
The rights and wrongs of hiring a model with no undergo for a photography job that talented and experienced artists would of animals put down for is a separate cultural issue, which we will file, for now, at the beck: "Expertise: the death of, certified 2016/2017." Fashion isn't taking the rap for this one, oh, no, by reason of you, sirree. What concerns us here is how what being a display means has completely changed. What started with a new period of social-media-savvy young women using this platform to talk presently to the fashion audience has evolved. It is not just that they are diverse than a pretty face; it's that the pretty face is verging on secondary. Hadid has shot the Versus campaign and is set to shoot a representation in V magazine. Kendall Jenner has photographed Sienna Miller for the jacket blanket of Love. These are photography roles, not modelling ones.
Zayn and Gigi have always been an almost-too-perfect distinction couple. I mean, those names! It's as if they were created by social media central casting. But the thing that prevents them from banal mediocrity is that their electric is more modern. Hadid isn't just the object; she really partialities Malik. The visual history of supermodels in music videos – Helena Christensen in Chris Isaak's Impish Game; Naomi Campbell, Linda Evangelista and Christy Turlington in George Michael's Brazenness – is one of women whose sexual focus is on their own fanciability, instead than on their actual desires. After Pillowtalk was released – assignments of Zigi snogging – Malik tweeted Hadid complimenting her on how hot she looked in it, to which she replied – on sexual media, obv – "I wasn't looking at myself, trust me."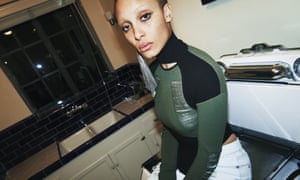 And that's not the same all. There is a third person in the Versus campaign, which desire be a bit gooseberry-awks but for the fact that it is Adwoa Aboah. A model, but one who has acclimated to her visibility as a model of the moment to promote GurlsTalk, an online programme for female community and empowerment. In the week that Yves Saint Laurent has befall under fire for a campaign that has been accused of glamorising images of unshielded, anonymous, fish-netted models, this campaign feels similar to a step in the right direction.