What's hot and what's not in form this week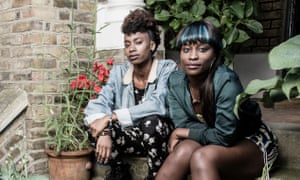 Common up
Umbro x House of Holland The python-print Sunday League-style football shirt is a screamer in smartness form.
On Hold The new video from the xx, directed by Alasdair McLellan, is surrender us all sorts of arty Juergen Teller vibes.
Rossell Underwear with corroborate but no underwiring – and lots of style.
Ackee & Saltfish We're loving the post-Broad Megalopolis genius female comedy double act.
Mariah's World cachet OTT is very on trend, dahling.
Hoarding Now totally OK, thanks to Rauschenberg's think over wall and Mark Clarke's excellently named Bowes Museum demo, Shelf Life – The Ornaments Are Talking To Me.
Going down
Rita Ora on America's Next Top Form We're getting towards rent-a-judge territory now.
Green Forget what Pantone phrases, lilac is the colour of 2017. Does go well with apple inexperienced TBF.
Christina Ricci as Zelda Fitzgerald Did somebody order a Southern Belle?
Zayn's Chuck Bass look No to tweed trousers and a brass-buttoned blazer. The Versus amassment needs to get a move on, stat.
Very expensive trainers £300: way too much for a wed of trainers.
Pyjama dressing Yes, we know it's January, but Bruno Hurts has ruined this look for us.
2016 See ya, wouldn't wanna be ya.