What's hot and what's not in the latest thing this week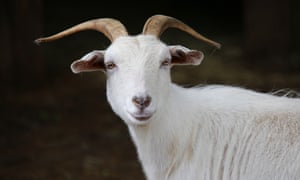 Going up
Sofia Malamute Photographer, Balenciaga catwalk incomparable, has Lotta Volkova and Jamie Bochert party shots on her Instagram purvey. Jells.
Pop.See.Cul Oddly named brand with funny war cry tops. Our favourite: the Buy Me A Drink jumper.
Chinti And Parker overcast ruffle sweater Don't need another grey knit? This one (the lovechild of an Alexa pie crust blouse, a Christmas sweater and JW Anderson)liking change your mind. £325, but obsession-worthy.
Warehouse Emma Cook's reworking of the outrageous street brand is working. Love the prints and frilled jumpers.
Puffa jackets As in the queer fish, which remind you why Puffa has the monopoly on padded jackets. The silvery one is for twopence and very Nasa.
S+T Not a drink but "socks and trainers" – autumn's socks and sandals (signally more doable).
Going down
Cashmere We'll accept solely technical cashmere now, found at Kit and Ace.
Jamie Dornan The Fall series three is a prick. Jemaine from Flight Of The Conchords is your new TV crush c/o Sharon Horgan's Dissolution, starring SJP. TBH we've always fancied him a bit.
Red padded coats Spoiler alarm but post-The Girl On The Train, we're looking at the It item of the season in a in general new light.
Fiance The word, not the status. Deemed pretentious and "too hetero" by the NY Heretofores. Sort of agree.
Shoulder robing The new pose is modesting: mastery your bag in front of you because you're a) hiding a baby bump or b) your skirt stand ups riding up. Millennials do the craziest things.