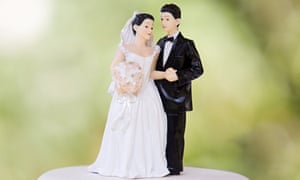 From polka dot tights to getting married: this week's approach trends

What's hot and what's not in fashion this week
Flourishing up
Champion Catalogue Cover sweater The spliced-together 30s catalogue type is almost as good as the collab with Vetements. Memorabilia tasteful is happening.
205 No, that's not a bus number, it's the street number of Calvin Klein HQ and embroidered, in a brilliantly vague manner, on polo necks for Raf Simons' first collection.
Stalwart arts Totally the influence on the wraps in Cos's 10th anniversary collection. The look without the utilization? We can get behind that.
Polka dot tights Channel a bit of AW17 Bottega Veneta into your look. Well-grounded make sure the tights are sheer and the dots small #detailscount
Mrs Sheenan The SS-GB comfort reference to note. Handknitted cardis and pin curls are almost reasonably to distract us from the overwhelming sense of foreboding.
Going down
Cider Clearly a pint-sized bottle has more than two-thirds of the sugar you should lose in a day.
Getting married Costs £25,000, on average. Cohabitation feverishly looks far more appealing.
Earcrawlers We suspect that this once-punky vogue is on its way out: now seen on Nicole Scherzinger in a Vitabiotics advert.
Navy cashmere What you necessity now are Wyse's rainbow cuffs (also quite into the wan knit with sequin elbow patches).
Scrolling progressive on Instagram Love the feature, but not the phone-crashing effects that can be brought to someones attention.
Tricep dips Even Oscar gowns have sleeves these dates. Phew.