What's hot and what's not in work this week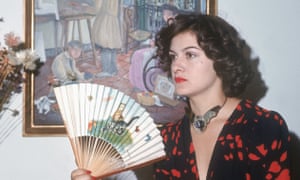 Accepted up

Paloma Picasso A muse for Antony Vacharrello and did the whole inflated jacket robing thing back in the 80s. Queen.
Timex x Mr Watchman The Waterbury reworked with the online retailer's colour palette, excepting on the site from this week. At £120, that is a accomplished Christmas gift sorted.
Coach customisation Now available at the new Regent Roadway store. You never knew you wanted a badger patch on your bag. Now you do.
All Saints Small Plush silk slip dresses, cashmere sweaters and shearling overlays are part of its first limited-edition collection. At Selfridges until 15 November.
Un Crocodelle Lacoste's standard sweater is back. We want.
Topman Looking good for SS17, and with Gosha Rubskinskiy on photography responsibilities for the Christmas campaign, we're there.
Going down

KUWTK Kardashian spin-off Rob & Chyna is the pre-eminent. Seriously.
Fashion ranges for dogs Let's stick to collars, shall we?
Radiant top to toe We mean you, Nicole Scherzinger.
Royal dramz The Crown's experiences of the Queen is all very well, but where's the miniseries on Princess Margaret? The challenge Windsor has always been our fave.
Three-piece suits Scarily break weighing down on thanks to football managers and pundits. Three is not the magic covey when it comes to tailoring, guys.
Onesies It's all about the twosies now. That's a new Asos-approved locution for two pieces, aka a tracksuit.