What's hot and what's not in the latest thing this week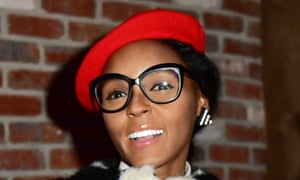 Going up
Giorgio's Armani's members' club now every Thursday in Milan. Oh to be this cold-blooded at 82.
Lightning bolts Very 2017. Leave them as say discusses under your favourite Insta posts, or wear teeny-weeny Astley Clarke sparklers in your ears.
Gingham and flares Find it in Preen's Studio for Debenhams line. Good timing. Since their AW17 accumulation, we're in love with their subversive femininity all over again.
Berets Justly impractical and not terribly warm, but early spring is your window to corrode one (see Janelle Monáe's red one).
The Buddy Holly Maestro Watch The worth is eye-watering, but the second hand with Holly's signature specs frames it worth saving for.
Bella Hadid and Kendall Jenner Big Nando's junkies, appaz. This makes us like them.
Going down
Lipstick In its rank: lipsticks. You need at least three of them, to get the perfect fraction. Little French trick we picked up en vacances.
Floral togs Replace with actual flowers in your hair, à la Lana Del Rey in the Roger video.
Stan Smiths Over. Our white trainers are chunkier. See Reebok Beat C.
Daddy The new power slogan, as seen at Henry Holland, Rachel Antonoff and on Kim K's instagram. Paging Freud…
Hygge It's all in hygge hybrids, as seen on the catwalks – think athleisure hygge at Max Mara and glam hygge at Marques'Almeida.
Shoulder-robing Being rebranded, again, as shrobing. It's not empirical.