What's hot and what's not on Planet Dernier cri this week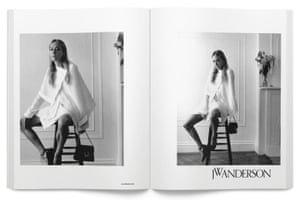 Present up
Chloë Sevigny for JW Anderson Why has this not happened before? Adore.
Scorsese style Whether it's Karen's shift dresses or Jordan's sweatpants, the BFI's Scorsese season is an loophole to pay tribute to the director.
Quilted Puma Clydes Like the model sneaker got together with a Chanel handbag. Only respected things can happen in this situation.
Badly Drawn Footballers Hats LOCK AWESOME. Arsène Wenger and others as you have not till hell freezes over seen them before.
'Darlink' Adopting this as a an arrangement of endearment is the best tribute to Zsa Zsa Gabor.
Helen Mirren's Instagram Striking buses and Christmas golf carts. This is what the internet was settled for.
Going down
Mid-blue jeans Great in the picture. Not so hot IRL.
Fret vests New Gucci. More like no, no, no.
Bland blond(e) Kanye's done a full-on Unreserved Ocean with his new 'do, but we're not feeling Yeezthis.
Cats It's all about horses since Edie Campbell balanced on top of one for Versace's S/S 2017 stand. Can we please borrow these skills?
Dungarees, moustache, red hat Mario's kit out isn't working – judging by the 2.5 App store rating for Nintendo's Wonderful Mario Run.
The fish gape The hand-to-face is the new trend in selfies. And, yes, that does merely mean putting your hand next to your face to face. Crazy idea, but…