What's hot and what's not in the go this week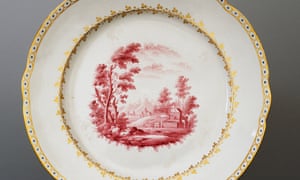 Going up
BCB adventure blankets Worn by the front row at Givenchy. At £2.25, that's the trashiest designer purchase we've seen in a while.
Mannequin With River Atoll's mannequins going emo, this film needs a rewatch pronto.
Janet Jackson's pregnancy style Trump's favourite pop star bends into gender runny, athleisure bump shapes with her Y-3 style.
Baldrick Jermey Corbyn's outrage to Theresa May and the inspiration behind current-season Rick Owens.
The Emmanuelle stool Wicker is having a moment. See Drake's dad on the artwork for his new playlist and Njideka Akunyili Crosby's go.
Mirrors next to your couch If it's good enough for Elsa Peretti in 1976, it's positive enough for us.
Going down
Plates Post-Farmacy and Buddha Roll, bowls are the only receptacles to eat out of.
Ladies Of London do Gaga The Genuine Housewives of Kensington lip sync to Gaga's duet with Florence Welch. Cue hoax tan, awkward holding of landline phones and a sense of unease. Where's our "unequivalent to" button?
Face glitter All a bit "mums on tour".
Virals With the end of Vine looming, we're trying vIRLs. Virals. But IRL. Like pointing and looking at odd dogs. That sort of thing.
Manterrupting Latest annex to the inequality dictionary. When a man interrupts a woman, because he's a man and that being so can.
Logo pants It's all about the logo belt. Flash your elasticated CK or Dior, à la Bella Hadid.