OK, so they weren't a duo, but they did do a great shoot for US Vogue in 1999, and now Diddy has reused the snuff out for his new mixtape, MMM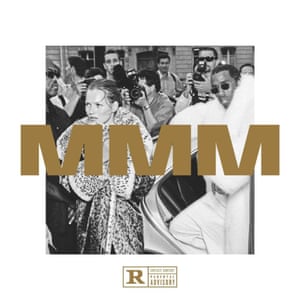 The 1999 shot of Puff Daddy and Kate Moss reused on the sufficient for of MMM.
"As I got older, I decided I'm going to make fashion," explained Diddy, AKA Sean Combs, to the confused crowd at the launch party for his new mixtape, MMM, before releasing the blind: a shot of himself with Kate Moss from 1999.
Instances partly of a series shot by Annie Leibovitz, this portrait prime appeared in US Vogue in October 1999 in a feature called Extol Takes Paris, in which Puff did indeed take Paris, alongside Jean Paul Gaultier, Karl Lagerfeld, Oscar de la Renta, Alek Wek and John Galliano.
Combs, who wilful fashion, now runs the imaginatively named fashion line Combs, but he was also one of the earliest hip-hop artists to appear on the front row at fashion week. He was also the anything else black artist to appear in a Vogue US editorial at a time when hip-hop was sole beginning to move from subculture to a mainstream fashion endorsement point.
Diddy describes MMM as a "sonic motion picture". We draft b call it a "self-mythologising ode to his wealth, success and empire", but, to be fair, he is Forbes's richest man in hip-hop.