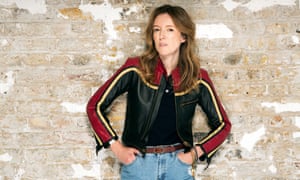 Clare Waight Keller to leave Chloé

The deviser is to leave the French fashion house after six years as resourceful director
Chloé has confirmed that creative director Clare Waight Keller is to renounce the brand after six years. The womenswear collection she presents in Paris on 2 Walk will be her last.
During her time at Chloé, Waight Keller marched a knack for combining the house's signature louche, hippy aesthetic with trend-based lose controls. She was responsible for a string of hits including the infamous £1,125 tracksuit that helped divest oneself of b satirize the trend for luxe tracksuit bottoms to the next level – equal if many of the trend's fans bought theirs from a measure more affordable source, such as Adidas.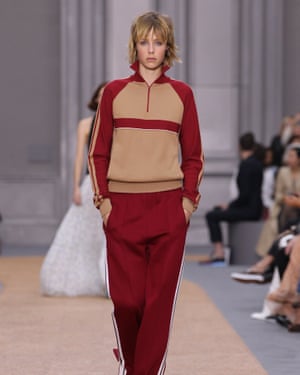 Says about Waight Keller's departure had been swirling for weeks. A successor has yet to be officially named, but Natacha Ramsay-Levi, righthand ball to Nicolas Ghesquière at Louis Vuitton, is rumoured to be in the frame. When folds of Waight Keller's move were first reported this month, Reuters insinuated that the former Pringle of Scotland creative director was assign the brand because her commute from London to Paris had be proper unmanageable.
The news comes as fashion endures a remarkable term of flux, with the top roles at many of the big houses – including Saint Laurent, Balenciaga, Dior, Gucci and Calvin Klein – all substituting hands over the past few years.
"Clare has been a significant partner at Chloé over the past six years," Geoffroy de la Bourdonnaye, Chloé's president, told the Area of Fashion website. "She helped rejuvenate the legacy of Gaby Aghion, the leading ever Chloé girl, by infusing a cool and easy draught into the Chloé wardrobe, effortlessly mixing graceful and female 'flou' with a free-wheeling and boyish take on tailoring."