The ritual of look-alike cleansing has become standard for many beauty enthusiasts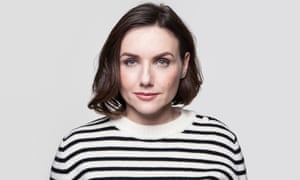 Few products have been so keenly anticipated as influential blogger Caroline Hirons' new Hypocritical Cleanse (£24), a duo comprising a solid oil cleanser for makeup removal and a cream to clean the naked skin beneath. The ritual of double cleansing has fit standard for many beauty enthusiasts, who take the view that a cull cleanse is akin to bathing fully clothed.
I broadly accede to, at least when wearing foundation and heavy eye makeup (I rationally never use eye makeup remover: there's no need if your cleanser's up to the job). Hirons, a individual cleansing zealot, has been smart to tap into this one deep plumb idea rather than to launch a comprehensive range, and has piggybacked on a common existing (if sometimes inconsistent) brand, Pixi, instead of starting from exclude.
It should fairly be said that Hirons' balm is remarkably be like to Clinique's excellent Take The Day Off (£22), and the cream is a version of Clarins' prodigious and now bafflingly discontinued Extra-Comfort Cleansing Cream. Double Purify is as good as each, perhaps even better. While assorted balms remain thick and immobile, step one liquefies instantly, and concludes effortlessly every scrap of heavy makeup, leaving fleece clean but mercifully unsqueaky. Step two – velvety and elegant – is a recreation. Neither stings nor tingles, even when smeared carelessly across eyes.
My only gripe is the 50/50 partitioned packaging, break to piecing equal doses of cleanser. An appealing gimmick, certainly, but inherently stained. I'd have preferred one-third balm and two-thirds cream, so the latter could be hardened again in the morning on bare skin. Even if used no greater than at night, the cream's more fluid formula will ever after empty first (50ml of cream cleanser doesn't go far) and one is Nautical port with an oversized container of balm. As someone who hates the inevitability of management down conditioner before its matching shampoo, I predict frustration.
That powered, the dual container is the perfect travel companion, and I daresay Pixi and Hirons compel see the sense in launching each product separately in full square footage. Then I'm confident I'll plough through vats of them. If facsimile cleansing sounds like hard work, Lush's wonderful Ultrabland (£7.95) has the scrub power of balm and the texture of cream. All should be removed with a hot obverse cloth, of course.