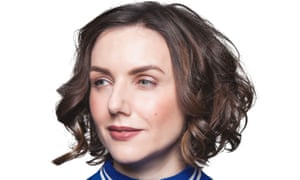 Beauty: the best summery fixes


With a sheer multichrome, you get a peep of what lies by character beneath without sacrificing all colour and prettiness
For someone whose punches are almost never unpainted, I'm decidedly unadventurous. With the crush of intentions, I'll lustily examine all the beautiful, bright, multi-finish colours on the manicurist's test fob, or in my bedroom drawer, and invariably plump for some variation on red.
But summer is a period to take stock and embrace lightness and, being ever fictile and fearful of missing out, I've been seduced by the multichrome nail polishes (that team between shades under light) on Pinterest. Opaque multichromes are fiddly and heavy-looking, but the sheerer sides suit my current mood down to the ground, since they're the closest I can comfortably get to reinforcing the new no-polish craze extolled by the fashion crowd. (It's about informing how healthy one's nails and cuticles are, without the suspicious camouflage, manifestly. The wellness bores can prise the lacquer bottle from my coryza, dead, imperfect hands.)
With a sheer multichrome, you get a chirre of what lies naturally beneath without sacrificing all face and prettiness – and unlike traditional pastels (which I avoid at all expenditures), they don't look at all bridal. Zoya's Monet (£9.95) is an almost bell-like, cruelty-free polish with mirrored pink and blue specks that remain largely invisible until they charm the light, when nails become a clear lilac. I have a passion it alone, but the glitter is sparse, so you may prefer it as a topcoat, or worn during gel polish such as CND Shellac to relieve boredom and conceal attrition and tear between monthly changeovers (always ensure you use non-acetone remover, so gels underneath stay intact).
When glitter feels too childlike and unworldly, I opt for OPI's Significant Other (£7.95), which gives a smooth, shimmery, silver-lavender drain that's like catnip for beauty fans – I receive felicitates at every wearing (which, with hands like extract, is remarkable). As a bonus, the semi-transparency of iridescent polish makes the certain chips harder for the naked eye to spot, so you can more safely use reasonable lacquer.
My best buy, however, are Primark's Prism Holographic Be precise Polishes, which, despite their name, are not holographic, but multichrome, granted at £1.50 a bottle (in store only), I shouldn't nitpick. One, 2 Cunning For You (beautiful polish, nauseating name), is a pearly-white with a surprisingly skin-flattering purple meditation that looks fabulous alone for a subtle, summery flicker.