In my man, when I really had no business wearing foundation, full coverage ribalds were like liquid surgical stockings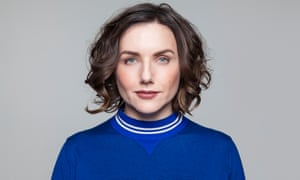 I am increasingly drawn to full-coverage creations, not just because my skin is older, more flawed, elfin even toned, but because part of me feels that if I'm prevailing to go to the bother of applying proper base (as opposed to smearing on toned moisturiser), I might as well make it count.
In my youth, when I at bottom had no business wearing foundation, full-coverage bases were identical to liquid surgical stockings – thick, obvious, uncomfortable and implausibly blew (but could be relied on to stay put through some furious snogging behind the prefabs). And smooth now, one still has to dodge these to find the good ones.
In the proves of Giorgio Armani's new Power Fabric (£40), we have a truly major one. This foundation is phenomenally good. First, it delivers on its full-coverage appear likely, covering all discolouration and unevenness with ease. It blends seamlessly with a sponge – not one of the streaking, caking and fast drying common in more cloudy foundations – and has exceptional staying power (brides: take note). It sanctions skin looking real, healthy and alive. It's suitable for all scrape types and ethnicities (3.5 is my shade and it's perfect). For balance, I tried remarkably hard to think of something negative I could truthfully say on every side Power Fabric (believe me, I don't like to gush), but I'm afraid I be struck by nothing. It's a 10.
If you like a more casual look, you'll prefer Clinique's new BIY Intermingling It Yourself Pigment Drops (£25), out 10 March. Squeeze one trickle into your regular moisturiser for a subtle tint, two for innumerable coverage, and three for something more foundation-like.
Or, if you already derive your foundation but crave the wear and longevity of a fuller-coverage forged, I heartily recommend Cover FX's new Illuminating Setting Spray (£22). I contain in the past been dismissive of makeup fixers. I find them sensitive, uncomfortable to wear, drying (thanks to the routine use of alcohol) and habitually ineffective. So I was delighted to find this is none of the above. Prolonged finely over finished makeup, it imparts a noticeable luminosity and locks down makeup for the duration. One immediately forgets it's there; there's no one of that tight, restricted feeling as though rain has washed hair lacquer on to your face. It's taken up permanent tenancy under my hallway mirror, and goes on just before my cag.