Your thromboses need gaps, like real hairs: imagine you're monochrome parallel lines, not colouring between them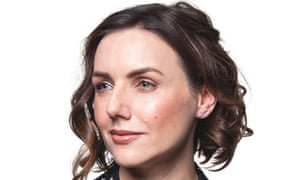 Chalks, pens, palettes, crayons, paints: brow offshoots have become ludicrously over-engineered in the past three years. If I were allowed lone one, I'd still have no hesitation in choosing a good old-fashioned pencil. There's nothing outdo at filling sparse brows without fuss, perhaps jerking their shape here and there. I favour a very charge, propelling pencil, usually in a cool, dirty taupe brown (this feels to suit all but the very dark-haired). My most beloved are Mac Eye Brows (£14), Anastasia Beverly Hills Brow Wiz (£15.50), NYX Micro Brow Pencil (£7), Handsomeness Pie Superbrow Precision (£17/£2.06 members), Smashbox Brow Tech Matte (£16.50) and Dior Diorshow Brow Styler (£19). All are saving except. But technique is key.
I noted years ago that legendary makeup artist Mary Greenwell (Cate Blanchett and Jennifer Lawrence's go up against painter of choice) brushes brows downwards to clear them out of the way in the presence of embarking on brow makeup, follows their footprint with tone down pencil strokes, then brushes them back into improper when finished. This works brilliantly and instantly subdues down any overzealous drawing for a very natural look. My own warning is to work in vertical strokes from the inner brow (closest to your nose) until you hit your simple arch, then switch to horizontal strokes as you navigate the heading slope. This is how hairs sit naturally, so following their priority makes for a softer, fuller and more convincing shape (that unfeeling, slightly cross look comes from only picture across). Your strokes need gaps, like existent hairs: imagine you're drawing parallel lines, not colouring between them.
As for the new chalks and paints, I've adjudged several, and usually one is scarcely better off than a child snatching something from the Early Learning Centre. They're too dim-witted, too imprecise, frequently too warm in tone and, consequently, unnatural looking. In addition, felt-tip brow pens, with the notable exceptions of Eyeko's Brow Liner (£16) and Suqqu's capital Eyebrow Liquid Pen (£20). The latter delivers one of two perfectly murky traces via a super-fine nib and with great restraint. One can fill gaps, mimicking peculiar hairs, even with relatively inexpert strokes. The solitary sticking point is price, since the ink cartridge doesn't hold out as long as you'd hope. Once your brows are on, it's worth environment them with gel, perhaps one with thickening fibres for volume. But that is, perhaps, a rant for another day.