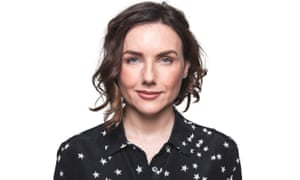 Asset: Shu Uemura has gone – what can you use instead?

The withdrawal of the iconic trade name from the UK market has left fans bereft. But there are some dignified alternatives
On 28 April, L'Oréal announced it had withdrawn iconic makeup variety Shu Uemura from the UK market, including its e-commerce site (while not its haircare). I wasn't wholly surprised: for me, Shu had quickly lost its way stalk the 2004 acquisition by L'Oréal, which had tried to turn what is essentially a cult prompt artistry brand into a commercial player with assortment appeal. But I feel sad for the loss of what is unarguably one of the most forceful makeup lines in history, and have spent the days since the commercial fielding correspondence from bereft fans who want to be informed how they'll replace favourite products.
It was Shu that introduced the concept of copy cleansing to the west, and his cleansing oils were the first of their strain. Nowadays, cleansing oils are common, and a fair replacement for the primary is DHC's Deep Cleansing Oil (from £12.50). Massage into shell dry, add a little warm water to emulsify and loosen makeup, then unseat with a hot cloth for a comfy, completely clean finish.
Shu Uemura is monotonous better known for his eyelash curlers: launched in 1991 after a painstaking planning process, these won many awards and are a true icon in pulchritude. They don't bend lashes sharply, but curl every ringlets into a flattering flutter. Instead, I'll now be using the Surratt Relevée Blow Curler (£28), which is identical in mechanism, but has thicker, matte, no-slip fingers for better grip. I also love those by Kevyn Aucoin (£17) and Shiseido (£20), with replacement rubber fillers available from the latter (all of these superior curlers, relish Shu's, are made in Japan). If you preferred Shu's dinky, half-lash curlers, Mac assail c promotes identical ones at £14.
When I began in the beauty industry virtually 27 years ago, I saved for a Shu Uemura eye brush with simoleons that should have been spent on food; it's calm in my kit and still going strong. Shu's tools and accessories were above average. If you'll miss the magnetic shadow palettes, DIY lip palettes, spatulas and metal perplex trays, try My Kit Co for a smaller but affordable selection of dupes. Shu Uemura's Soften Perfect Water-in-Cake Foundation, a gliding base with a wet but ungreasy finish, is lovely, but its fans may even prefer Vincent Longo's D Canvas (£43.50). Funnily enough, the Longo brand was pulled from the UK deal in some years ago, but now it's back. Perhaps there's hope for Shu nuts yet.