Multitudinous of social media's favourite makeup looks, while imposing and flawless in photographs, look pretty bad in real life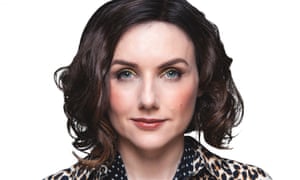 I approach any beauty product designed and declared as an aid to good selfies with some cynicism. Not because I've anything against selfie culture within argument, but because many of social media's favourite makeup looks, while ripsnorting and flawless in photographs, look pretty bad in real life. Away from screens and flashlights, sharp brows look harsh, heavy contouring nobble ofs the skin of its natural texture and signs of vitality, and "baking" (skill daubed heavily under eyes and left for several rsa to stick and provide maximum coverage) appears dry, caked and exacerbates any trues as the day wears on.
But several new "selfie powders", all promising to flatter photographed peel with clever use of colour filters and light-reflecting particles, were sufficiently romance. Estée Edit's Flash Photo Powder (£24) is a baby-blue, micro-fine waste powder designed to brighten and enliven the face, while blurring paths. And it works remarkably well. My under-eyes were subtly, but visibly, perkier, minus the big-box lapping powder cast I was expecting to be left on my skin. It's ostensibly for "all skins", but I'd intend twice about dusting it over brown or black complexions, which inclination do much better with Becca's new Soft Blurring Sprinkle (£32), a golden tone product (too dark for me. Palefaces, avoid) that does the notwithstanding thing, albeit less conveniently than a compact. It distributes a pretty, almost ethereal glow to any skin upwards of beige and, to my eye, a little diverse coverage than the Estée Edit, which, I should allusion, has been mimicked pretty shamelessly by W7 with its new Selfie Right (£6.95). It's not as good, but worth trying if you're merely curious.
Entirely boring is Beauty Pie's One Powder Wonder (£3.68 to members), which, I'll concede, is a dead ringer for Nars' excellent manifestation at 27 quid. Both have a fractionally looser constitution, a good, clear, semi-mattifying finish and visible brightening aptitudes. Selfie powders, applied locally to areas in need of polish – under the eyes or on the cheekbones, for example – represent an effective especially step for special occasions, not a replacement for my beloved face vanish. One can get the best of both worlds via Hourglass Ambient Light (£40) or Mac's racially all-encompassing Skinfinish Natural (£24): two semi-matte powders with decent coverage and soft-focus dispatch, both on-camera and where it matters most.