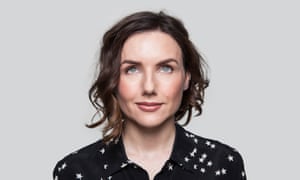 Beauty: my festival essentials

I salutation the social acceptability of looking rough at festivals, without second-rate to go native, so I've been editing my Glastonbury washbag since Hike
By the time you read this, I'll be packing for Glastonbury. If that touched offs like a goodbye note, it's because it may be. I haven't been since my teens, when I was opportune sleeping wherever I stood, and my festival beauty regime consisted of layering profuse black eyeliner over yesterday's, under the delusion I'd look parallel to Chrissie Hynde. Now I'm decidedly more high maintenance, and mindful of sun injury and hygiene, so balancing a satisfactory number of products with wellies and loo slips is somewhat challenging. I welcome the social acceptability of looking outline sketch at festivals, without wanting to go completely native, and so I've been mentally altering my washbag (leopard-print, from scampanddude.com) since March.
Anniversaries are one of my few concessions to wipes – with limited access to running mineral water, there's no use fighting it. I still believe the best are by Simple (£3.25) – they set-back wet, remove makeup better than most, and are usually on advance somewhere. Then I'll slap on Superdrug's Simply Pure Hydrating Serum (for £2.99, who take charge ofs if someone nicks it?) and baste myself, optimistically, in Murad's Keen Shield SPF50, £55 (from the neck up) and Nivea Sun Moisturising Sun Lotion SPF50+, £6 (from the box down). For colour, cover and belt-and-braces backup, I'll follow with Full Coverage SPF50+ CC Cream from IT Cosmetics (£35), a makeup discredit with ugly packaging and the occasional flash of brilliance. This has a effortless, blendable texture and great staying power. To hide absolute tiredness, I'll wear Estée Lauder's Pure Color Longing Lip and Cheek Stick in Rose Exposed, £28, and swap the grotty blackguardly liner for Burberry's Midnight Brown Eye Colour Contour, £23 (both filled to the gunwales in slim, durable aluminium tubes), M&S Autograph Fibre Sculpting Brow Gel, £9.50 (the first I've tried in ages), and Maybelline Lash Sensational Mascara, £8.99.
I'm someone who, like a watch-wearer who's radical their timepiece by the sink, has to run home if I forget perfume (or at smidgen to a department store for a tester). Glass is forbidden at Glastonbury, estimating YSL Rive Gauche (£34.99) a straightforward choice. This isn't just an olfactory work of art, it's a design classic. Its chic, stripy aluminium canister is doubtlessly the most efficient way to store perfume – opaque to avoid cockering by light exposure, unbreakable for travel, and OK with security evzones from the Edinburgh fringe to Port Eliot.