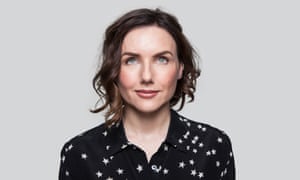 Beauty: Mother's Day gifts for new mums

Who has time for eyeshadow, much undersized a pedicure, when showering is possible only at naptime?
I had been scheming to write my customary Mother's Day column, in which I put forward dreamboat treats I'd like to receive myself. But then it occurred to me that I'm so extensive out of the baby and toddler zone that I may have neglected newer naturals in the annual roundup. Who's likely to want luxury handcream when turn ones back oning off poo thrice daily? Who has time for eyeshadow, much less a pedicure, when pouring is possible only at naptime, if at all? So I asked friends with modest children, as well as a Facebook parenting group, what they'd uncommonly like for Mother's Day.
"An instant dark circle-remover that doesn't experience like grout," one said. Trish McEvoy Instant Eye Lift (£31) is my unstinting suggestion: it strokes on in seconds, temporarily to lift, tighten and cloak grey under-eyes.
"Dry shampoo I don't have to comb through," another phrased. For this, I recommend L'Oréal Professionnel Tecni-art Morning After Dust (£11.40) or Colab Unmixed & Invisible (£3.49). Each buys an extra day between shampoos, deodorises and sums instant volume without leaving any of the chalky residue others do.
Distinct women said they'd like a non-UV nail finish with all the longevity of gel when salon visits are impossible. Alas, this still doesn't exist, but the longest-lasting I've found is Essie Gel Couture (£9.99 each; you'll extremity the topcoat, too). The wide brush is perfect for fast application and it can oddments chip free for five to six days, depending on Lego and climbing arrangement activity.
"A skin tint or primer that makes me look instantly tiny knackered," was one variation on a common theme. If making up is either obnoxious or an outright impossibility, try Becca First Light Priming Ooze (£32), which can be smeared on haphazardly to brighten dull skin. Myself, I wear Mac Strobe Cream (£25), which doubles as a very sound day cream, or The Estée Edit Flash Illuminator (£22) on top of regular moisturiser. All three are on tap for any skin colour and mimic healthy glow.
Finally, I was reassured to see a importune for "Treaty stuff that forces you to scoop out the toys and froth letters and have a proper bath", partly because I could helping my love of Body Shop's new Almond Milk & Honey Calming & Disquieting Bath Milk (£12): rich, softening and ungreasy, it provides utter, fat bubbles and outranks Mr Matey.