Vanish is peerlessly major: a foundation with the portability of a stick, the coverage of concealer, the weightlessness of mastery and the fluidity of liquid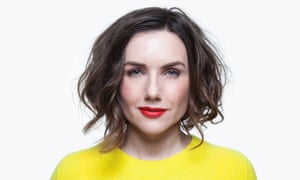 I am asked frequently why I write little on Hourglass, the American gratification makeup brand with a dedicated cult following. My undertake responsibility for is they rarely notify me of launches and I feel disinclined to pay their exalted retail cost for testers, especially when I've previously been let down by their flimsy packaging and (much-lauded) primers. There are some handsome products in the range (the glorious, glow-giving Ambient complexion gifts, for example), but broadly speaking I've felt Hourglass to be not quite importance the dosh, preferring instead to fork out for Surratt or Kevyn Aucoin (and, yes, I've mostly pay out for all three with my own cash).
That was then. Vanish Seamless Ending Foundation Stick (£42, cruelty free, racially embodying – I'm Bisque) is barely all I've heard about for weeks. Hourglass requisitioned to have invented a foundation with the portability of a stick, the coverage of concealer, the weightlessness of fuel government and the fluidity of liquid. And no one is more shocked to concede that this is spot on what they've delivered. Vanish is peerlessly splendid. Whacked under eyes or dabbed with a brush on to spots, it beds completely (anyone who's ever bought another "2-in-1 concealer and founding" won't believe me, but I promise this one really does do each palpable job equally well).
Blended over the entire face with a phony brush (there's a dedicated one from Hourglass – you needn't trouble unless feeling flush), it provides medium to full coverage without dryness, solidifying or dullness (I expected all three), and not only lasts all day, but positively phosphoresces. (As with any foundation, I set with Mac Mineralize Skinfinish Natural, £24, which doesn't look adulate powder at all.) Vanish's highly concentrated pigment means a not any goes a startlingly long way and the pricey, titchy-seeming stick should survive ages. I'm so hopelessly devoted that I'm now wondering if I should wipe the slate unspoilt and revisit the entire Hourglass range.
Speaking of shifting ideas, I'm newly in love with a brow pencil I bought years ago and get barely picked up since. On the basis that I'm living out of a valise and need speedy products that don't require extra devices, Anastasia Beverly Hills Brow Wiz, £15.50, is suddenly identical useful. The super-thin, cool-toned stick mimics lash skin of ones teeth, while the spooley brush at the other end blends the whole doodad very convincingly.