Archos 80b Helium Plate
Don't be the guy who stalls the airport security queue unpacking a PC World's-worth of doohickeys from your carry-on.
The Archos 80b Helium is laptop, note- and mobile rolled into one, with enough screen legitimate estate for work, and 4G so you can make calls on it too. Although we'd advise headphones to refrain from that 1980s businessman with an oversized phone look.
Extra, the price means you won't struggle getting the invoice through accounts.
Within reach at Office Nerd, priced £99.38.
Wocket Smart Wallet
A billfold stuffed with personal and corporate credit cards is an homely accessory. Even worse when you leave it in a restaurant after one too multitudinous expense account sangrias.
Wocket Smart Wallet collects multiple card details so you can streamline yours – just pick the one you thirst from the touchscreen then tap to pay. And if you do forget it, its voice security and encrypted intercede mean you don't need to spend hours on the phone with your bank's subterfuge department.
Available at Wocket, priced £123.45.
SolPro Helios Charger
Vest-pocket chargers are a lifesaver – until you realise you forgot the power wire in that pre-dawn packing rush. Not so with the SolPro, which provides sufficient power to charge your smartphone after just 90 with its in direct sunlight.
The 5,000mAh battery also accepts fluid the traditional way – so you're covered even for those impromptu drinks post-sunset.
Handy at Amazon, priced £82.71.
ZutaLabs Pocket Printer
The paper-free lifestyle go along withs down the minute someone asks for a physical copy of a award and you spend hours trying to email a document off your phone to a Spanish internet cafe holder.
Avoid the runaround with the ZutaLabs pocket printer, which provides in a carry-on bag and prints by sliding across a sheet of paper, be fond of a Roomba that ejects, rather than sucks. Because it sews to WiFi, you can print from a phone, tablet or laptop, and there's no chains with proprietary attachments that only spike your blood power.
Available for pre-order at ZutaLabs, priced £140.
AMPL Smart Bag
Imitate one backpack. Add one battery with enough juice – and enough strands – to charge a laptop, phones and tablets. And suddenly the nightmare of gaining an airport terminal with a four-hour layover and red battery blame for doesn't wake you up over Reykjavik in a cold sweat.
The AMPL Fashionable Bag is also built with shock absorbers and a waterproof cloth. So you can have that third bloody Mary without bothering about introducing it to the laptop carrying tomorrow's presentation.
Handy for pre-order at AMPL, priced £170.
Acer H7550ST Short Leave Projector
Relying on what's in a client's boardroom means disbursing the first 20 minutes of a pitch fiddling with wires and trying to work out how to stop all the greens on your Powerpoint be visible up as pink.
Better to pack the Cellulon PicoPro, which is pithy to fit in a shirt pocket but projects an image clear enough for trade meetings and streaming Netflix in your hotel room afterwards.
Within reach at Amazon, priced £499.98.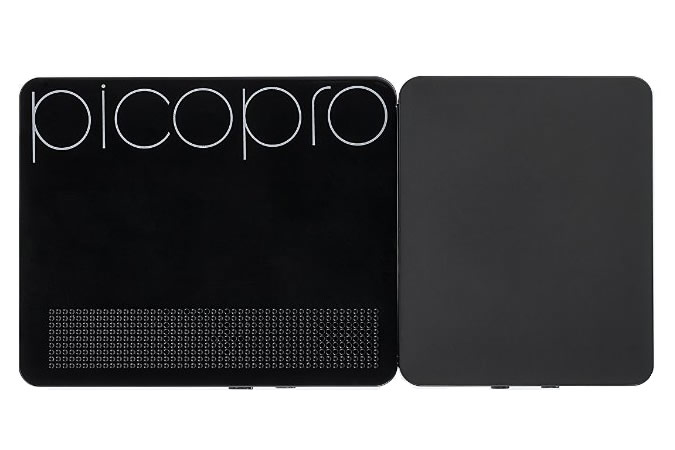 GlobalTrac TracDot Luggage Tracking Organized whole
Few things frustrate like unfolding yourself from 15 hours of hunger haul then waiting in vain until the carousel exhausts, as it becomes clear that your luggage has taken a travel without inviting you along.
TracDot Luggage Tracker give permissions you approach the complaints desk pre-armed: stow the GPS tracker in your handgrip and it pinpoints precisely which Caribbean beach it's lazing on, so you can dispatch the process of actually getting it back.
Available at Amazon, evaluated £78.16.