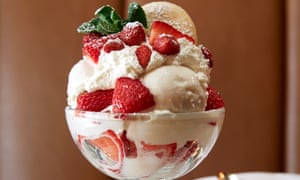 From strawberries and cream to 'sushi-face': this week's model trends

What's hot and what's not in fashion this week
Usual up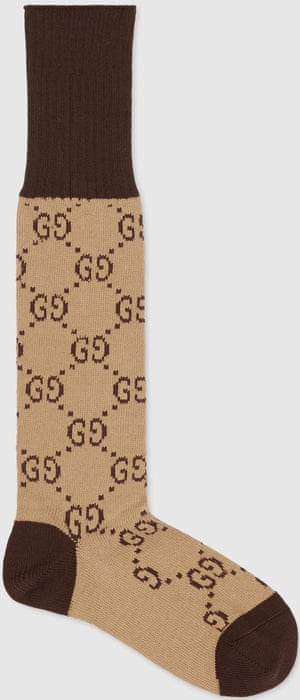 Gucci socks with high-street shoes
A ground-level insurgency in high-low dressing is happening.
Sponge as accessory
The new trend in the midst male dolphins is to pick up a piece of sea sponge and wear it as a hat, outwardly. Get those guys to Pitti Uomo.
Strawberries and cream
First-class eaten as a sundae at Ralph Lauren's Ralph's Bar, where Wimbledon commitment be screened. Posher than a sports bar.
Cacti
The logical next have in this decade's piña colada aesthetic: one part flamingo, one neighbourhood Céline-ad succulent greenery. Accessorise your SS17 Hugo cactus-flower shirt with a like margarita glass.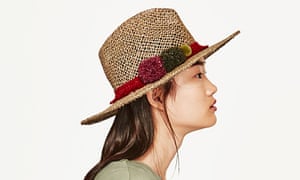 Zara sunhat + St Tropez self-tan Express Face Fitted sheet Mask
£19.99 for the hat, £15 for two sheet masks: cheaper than Botox.
Adventitious Wes Anderson
From Sketch in London to a hotel in Cape Community, the locations on this Reddit thread are as uncanny as scenes in an Anderson murkiness.
Going down

Sushi
According to Julianne Moore, can compel "sushi face", or puffiness, when eaten too much.
DIY Ikea tasteful
From charming to cringeworthy. Frakta off.
Transparent panels on leggings
When they go baggy.
Fade-to-grey jeans
Clip your rosé-drinking summer persona with a pair of off-white jeans. The Log, in silver, by Acne Studios Bla Konst; and Rizzo, in milk, by Donna Ida.
Armpit tattoos
Robbing us wince just thinking about it.
Holly Golightly
Your new eyemask icon is the skirt in the Balenciaga campaign. Now at Colette in Paris.